Extras that can really make your day!
Professional Karaoke Machine
Features:
Front load CD & G mechanism
7" (16:9) TFT Colour Screen
Built-in speakers on main unit and pedestal with volume controls
Echo Control
A.V.C (Auto Voice Control)
Balance Control
Digital Key Control
Microphone Volume Control
USB port for recording and playback
Line-in function
Built-in Speakers
Two Microphone Jacks (Microphones not included)
Video output for TV connection
Compatible to CD/CDG/CDR/CDRW/MP3/MP3G
£70 per day
Comes complete with a selection of Karaoke Disc's
Why not hire one of our Candy Floss Machines and make your event extra special?
Our commercial Candy Floss Machines are easy to operate and produce delicious candy floss which will fill your venue with the tantalising aroma.
Forget Haribo! Kids and adults love this
D.I.Y. Package: £75
Includes Candy Floss Machine and Cart, Protective Surround, 100 Sticks and Various Flavoured Sugar.
Can be supplied with operator or extra hours - Call us for Details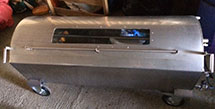 Why not hire our hog roast machine for your party?
Can be supplied with or without the pig and full instructions are provided.
£150 without pig. Contact us for price if you wish us to supply a pig.
NB This item must be returned CLEAN!
Make your next karaoke party a disco with the Singing Machine STVG785 CDG Karaoke System with disco lights, a 7" TFT LCD Monitor and inclusive CD's featuring chart hits from your favourite artists. You can sing and dance to all of your favourite pop songs. Not only does this Singing Machine Karaoke System play music CDs and karaoke CD+Graphics, but the built-in disco lights add that special touch to your star performance. The dimmer switch allows you to customize your very own light show and the auto voice control maintains the sound and lead vocals so you sound your best. New for 2016 is the added Bluetooth functionality that allows wireless, digital audio streaming from compatible devices.
Whatever the occasion, hiring one of our Popcorn Machines will make your event go with a POP!
Everyone loves the smell and taste of freshly prepared popcorn. We provide full instruction on how to use to ensure safe operation*.
D.I.Y. Package: £75
Includes Popcorn Machine and Cart, Serving Boxes/Cones x 80, Corn, Oil, Scoops and flavourings. Full instruction provided on how to operate, then it's up to you. *(you will be required to sign a hire agreement/disclaimer)
Can be supplied with operator or extra hours - Call us for Details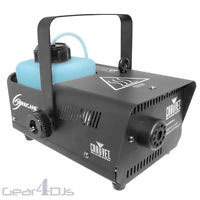 Our smoke machines come complete with fluid and can transform your venue into a fantasy land or spooky lair!
£20
Why not hire one of our generators for your event? They are regularly serviced for reliability and come with £20 fuel included and all the leads required.
Features Wolf 11HP electric start 4 stroke petrol engine with low oil level shut down.
Low noise: 74dBA @ 7M.
Starting system: both key ignition and recoil starters fitted.
Output voltage: 2 x 240v 16amp industrial sockets and 2 x 110V 32amp industrial coupler socket.
Max output: 5000W.
Fuel tank capacity: 22 litres
Fuel type: Standard unleaded petrol.
Engine oil: 10W-40 synthetixc
£70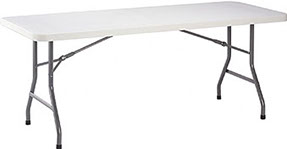 A brilliant 2 player game where you reach in the arm slots to catch as many tickets/money as possible. Great for school fete's or fun days. Simply use as a raffle machine or a cash grabber.
£50
NEW - Inflatable Cash Grabber
Our floodlights are bright enough to
illuminate your garden. Allowing you to party well into the evening.
£20 each
A selection of "Finishing Touches" for those extra special occasions.