Soft Play & Games See bottom of page for our popular Crazy Golf game!
£100 per day
ACastle has musiv. Complete with lights and music box inside. You can bluetooth from any device (Phone, ipad, etc.)
Complete with assorted play items (see image)
NEW - Princess Activity Centre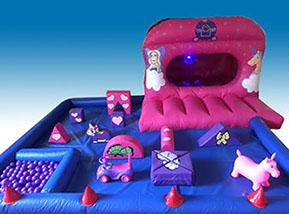 A brilliant 2 player game where you reach in the arm slots to catch as many tickets/money as possible. Great for school fete's or fun days. Simply use as a raffle machine or a cash grabber.
£50
NEW - Inflatable Cash Grabber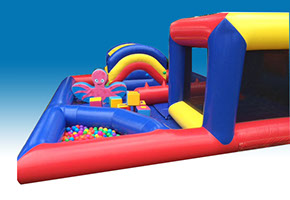 Suitable for Under 5's
Consists of inflatable bouncy bed, slide, air jugglers, ball pool, rock and sensory blocks
enclosure.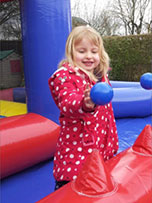 £100 Suitable for Under 5's
£15 per hire
The original hi-tower game of true skill and winning, which the whole family can enjoy.
To play you build a tower out of blocks and then players take it in turns to remove a piece and add it to the top without making the tower tumble.
Loser has to do a forfeit, which can be agreed between players at start of the game.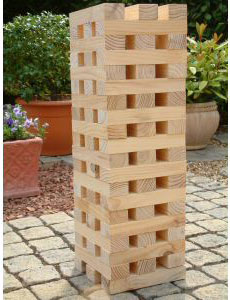 £10 (or £5 with soft play)
Suitable for Under 5's
Large Soft Play and Ball Pool
£70 ONLY!
Suitable for Under 5's
£30 ONLY!
GREAT FAMILY FUN!
A traditional game where contestants have to go from post to post without touching the wire and setting off the lights and alarm
Throw the Party of the Year!
Transform your gathering into the place to be with the ION Party Rocker Express, all you need to bring is the people.
From your smart device, stream your music via Bluetooth and have the freedom to be a perfect host from up to 30ft away, so you can mingle with your guests while still being the ultimate DJ
Our nine hole portable crazy golf course is suitable for both indoor and outdoor events and is ideal for fetes, schools, fun days, team building, parties, private, corporate events and lots more.
•  9 individual boards can be arranged to suit any venue indoors or out
•  Each board is covered with artificial grass to give realistic feel to play
•  Suitable for children and adults
•  Comes complete with scorecards, balls and clubs
CRAZY GOLF HIRE TERMS:
Ensure that children using this equipment are supervised at all times by a responsible adult.
Ensure that no one stands on the Grass/Boards as this could cause damage to either the board or the Artificial Grass.
Ensure that any golf clubs/balls are put somewhere safe when equipment is not in used.
Ensure that there is no food or drink consumed near the individual holes which could damage the equipment.
Ensure the removable obstacles are not moved, from the position as this could cause damage, loss or injury. Ensure any adult or child acting irresponsible with a golf club is removed from play as this could result in an injury occurring.
Hire for ONLY £100 per day